SALA Sting is BACK!!!!
---
---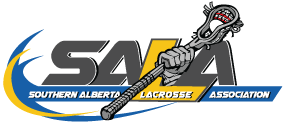 Do you want to play a higher level of lacrosse this season? Are you in U12 U14 U16
If you answered yes, the SALA Sting may be your answer!
This is a travel team comprised of the best players in the Southern Alberta Lacrosse Association. Practices will be in Taber on mostly Sundays and all teams will compete in the Curtis Dale Ptolemy Memorial Tournament "A" May 20th to 23rd in Saskatoon and the Canada Day Tournament "A" June 30th to July 3nd in Calgary .
First Drop-in will be Sunday March 20th 2022 from 12-2 at the Duchess Rec Center
It is free to attend as long as you are registered with your home club. It is drop-in format so you can come any time during the session. Goal of session is to get kids back in the swing of things before try-out which be the following weekend Sun March 27th. Times to be announced.